Received this email from JustGiving yesterday – thanks so much everyone for your support. £3,740.95 is the total now 🙂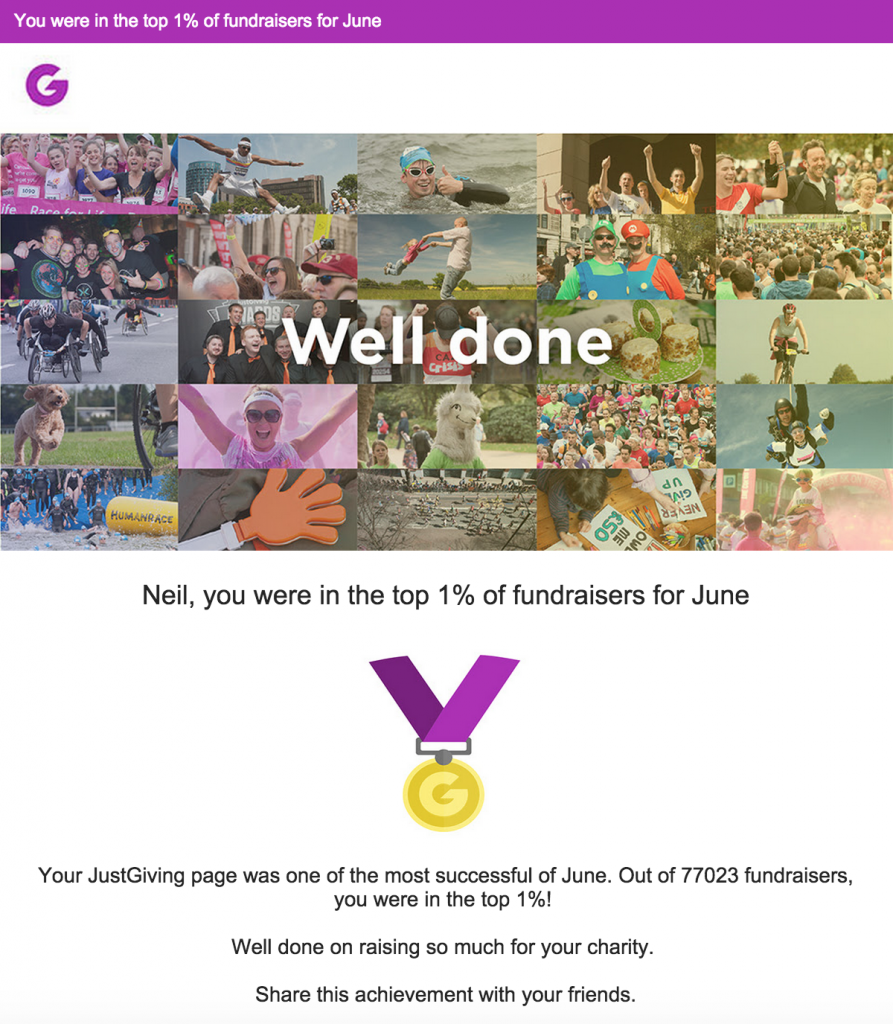 This time last week I shared that the total raised through the two charity walks I've recently taken place in with Mandy was a staggering £2,641.75. Guess I was a bit premature in using the staggering word, as it's now just hit a really staggering £3,690.95!!!
Please see my previous posts for full details on the walks and charities being supported – Two treks complete and One trek not enough.
Huge, huge thanks to everyone who has donated. And how could I not finish by saying that our JustGiving page is still open 🙂